Welcome to Temple Beth Tzedek
Reopening - updated 4/14
Dear TBT Congregants:
In light of the worsening COVID numbers, we are making a further change in our policy. Beginning April 16, the wearing of masks will be mandatory in the synagogue. We encourage attendees to wear a high filtration mask (such as a KN95). Masks must cover the nose and mouth at all times. (Gaiters, bandanas or masks with valves are not acceptable.)
Attendance remains limited to those who are fully vaccinated, with boosters if eligible.
Please note that attending services involves some risk on your part. If you are in a higher risk category for COVID, we encourage you to participate in services remotely. We will continue to livestream Shabbat services, and daily services continue to be both in person and on Zoom.
We will continue to monitor the situation regularly and we will adjust our policies as appropriate. Thank you for your cooperation.
Marcia Goldstein, TBT President
Harvey Sanders & Ed Case, Co-Chairs, COVID Task Force
Virtual Tour of Graycliff Estate 6/2
Tikkun Leyl Shavuot 6/4 - 6/5
Sun, May 22 2022
21 Iyyar 5782
Shabbat
Today's Sefirah Count Is 36
היום ששה ושלשים יום שהם חמשה שבועות ויום אחד לעמר
Today's Calendar
---
This week's Torah portion is

Parshat Bechukotai
Candle Lighting
Havdalah
Motzei Shabbat, May 28, 9:26pm
Shabbat Mevarchim
View Calendar
Shabbat Service times
Friday evening: 6 p.m. in
sanctuary (when pandemic permits) and on Livestream
Saturday morning:


9:30 a.m. - Egalitarian service in sanctuary and on Livestream
10 a.m. Artscroll (nonegalitarian, in minyan room)
Ma'ariv and Havdalah on Zoom
Daily minyan
Weekday (non-holiday):
Sunday Shaharit: 8:30 A.M.
Weekday Shaharit: 7:30 A.M.
Exceptions:
7:15 a.m. for non-Sunday Rosh Chodesh, Yom Ha'atzma'ut
8:30 a.m. for major legal holidays
7 a.m. for Purim, the fast of the first-born before Passover, and Tisha B'Av

Weekday Mincha/Ma'ariv: 6 P.M.

Download PDF files for services and Torah readings
Ongoing
Women's Network class Tuesday mornings
Ma'asei Yadeinu - Wednesday
mornings
Did you know?
Members are encouraged during this time to login to their accounts to pay bills,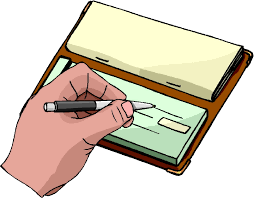 make donations, etc.; or mail them to the synagogue office. If you have questions or concerns, you can call or e-mail the office at office@btzbuffalo.org - we will respond ASAP.
JFS - TBT Partnership
Jewish Family Services and Temple Beth Tzedek are partnering to support the needs of the Jewish Community. You may request an in-person or virtual meeting.
Sun, May 22 2022 21 Iyyar 5782