Tue, March 2 2021
18 Adar 5781
Shabbat
This week's Torah portion is

Parshat Ki Tisa
Candle Lighting
Havdalah
Motzei Shabbat, Mar 6, 6:52p
Parshat Parah
View Calendar
Shabbat Service times
Friday evening: 6 p.m. in
sanctuary (when pandemic permits) and Livestream
Saturday morning:


9:30 a.m. - Egalitarian service in sanctuary and on Livestream
- Sanctuary (egalitarian) signup
10 a.m. Art Scroll (nonegalitarian, in social hall) signup

10:00 a.m.- Nonegalitarian ("Artscroll") in social hall
Ma'ariv and Havdalah on Zoom
Daily minyan
Weekday (non-holiday):
Sunday Shaharit: 8:30 A.M.
Weekday Shaharit: 7:30 A.M.
Exceptions:
8:30 a.m. for some legal holidays
7 a.m. on the fast of the first-born before Passover and on Tisha B'Av

Weekday Mincha/Ma'ariv: 6 P.M.

Download PDF files for services and Torah readings
Ongoing
Women's Network class Tuesday mornings
Ma'asei Yadeinu - Wednesday
mornings
Did you know?
Members are encouraged during this time to login to their accounts to pay bills,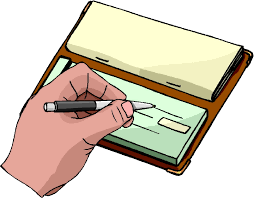 make donations, etc.; or mail them to the synagogue office. If you have questions or concerns, you can call or e-mail the office at office@btzbuffalo.org - we will respond ASAP.
Entertainment books
Support Dr. Burstein
It has been reported that County Health Commissioner, Dr. Gale Burstein, has been the recipient of recent anti-Semitic attacks. We at Temple Beth Tzedek proudly stand behind Dr. Burstein and her tireless work to keep all of us safe and healthy. Hazak, Hazak, v'nitchazek - be strong, be strong and let us strengthen each other. We believe in science, love and hope. We deplore hate.
Register!
Dear TBT Family,
New Yorkers age 75 age 65 and older can sign up for COVID-19 vaccines as the state transitions to its next priority group.
Phase 1B also includes a wide range of essential frontline workers, such as teachers, first responders, public safety and mass transit workers.
Here is a link to check your eligibility and a registration site. I implore you to log on and sign up as soon as possible.
Marcia Goldstein
TBT President
Tue, March 2 2021 18 Adar 5781