Welcome to Temple Beth Tzedek
Update on Reopening
Excerpts from the April letter on reopening:
We will continue to request reservations in advance online, through our website (SignUp Genius). Shabbat reservations must be made by 2 p.m. on Friday. If you cannot make the reservation for yourself, you may call the office at 838-3232 and ask to have one made for you. However, if you are fully vaccinated (two weeks post second shot of Pfizer or Moderna or four weeks post Johnson & Johnson), you can show proof of vaccination (e.g. Excelsior Pass or vaccination card) and you will be added to a list of vaccinated members. Those individuals who have presented proof of vaccination can attend services without making an online reservation (although reservations are still encouraged so that we know whether we will have a minyan). We will continue to have a maximum of 15 reservations at each service on Shabbat.
We will continue to require masking. Everyone must wear a KN95/N95 mask or double mask (a surgical mask covered by a cloth mask) over the mouth and nose the entire time in the building (no gaiters, bandanas or masks with a valve).
For more information, click here for the full letter on reopening.
Spring Adult Education classes
April - May speaker series - The World is Changing
Women's Network hosts regional conference 4/25
Drive by 5/2
TEMPLE BETH TZEDEK'S MEMBERSHIP COMMITTEE INVITES YOU TO DRIVE BY AGAIN!
Sunday, May 2nd from noon to 1 pm. Let's celebrate spring!
Receive a small house plant, from the InTandem Sheltered Workshop's Greenhouse, to celebrate the women of our congregation.
Receive a small collection of dairy recipes to celebrate Shavuot.
Drop off a donation of personal care items to benefit a women's shelter.
Suggested items include shampoo, combs, hair brushes, deodorant, sanitary pads and tampons, toilet paper, toothbrushes, toothpaste, soap, diapers, wipes, etc. No donation is too big or too small. All items will be put to good use.
Our congregants have been so generous with our food drives; we hope that will continue for this May event.
Tikkun Leyl Shavuot 5/12, 5/13, 5/16
Virtual Tikkun "Leyl" Shavuot:
May 13th, 1:00 - 4:00pm May 16th, 5:00 - 6:00 pm
Theme: Renewing our Connections
Keynote Speaker: Rabbi Moshe Silberschein
Joining Rabbi Moshe, we have a distinguished lineup of scholars:
Prof. Sergey Dolgopolski, Rabbi Sarah Rich, Rabbi Alex Lazarus-Klein,
Rabbi Ori Bergman, Dr. Yonina Foster, Rabbi Adam Rosenbaum, Rabbi Sharon Sobel
Open to the community. Join us for the entire program or select segments that resonate with you the most.
This year we will require pre-registration. To register: email Rachel Anderson at rachand74@outlook.com. Links will be sent out May 11th.
Congregational Meeting 5/12
Click here for information
Shavuot 5/16 - 5/18
Schedule of services and other activities
Centerland Shabbat 5/22
Kesher virtual visit to Israel 5/23
SAVE THE DATE!!! May 23, 2021 10:30 AM Eastern Time
TEMPLE BETH TZEDEK KESHER INCLUSION OUTSTRETCHED ARM
VIRTUAL VISIT TO ISRAEL (See Israel—from the comfort of your home)
More information to follow
Zoom link:

http://bit.ly/IsraelAwareness
YouTube link:

TBT Kesher - YouTube
Tue, April 20 2021
8 Iyyar 5781
Shabbat
Today's Sefirah Count Is 23
היום שלשה ועשרים יום שהם שלשה שבועות ושני ימים לעמר
Today's Calendar
---
This week's Torah portion is

Parshat Achrei Mot-Kedoshim
Candle Lighting
Havdalah
Motzei Shabbat, Apr 24, 8:50p
Pesach Sheni
View Calendar
Shabbat Service times
Friday evening: 6 p.m. in
sanctuary (when pandemic permits) and Livestream
Saturday morning:


9:30 a.m. - Egalitarian service in sanctuary and on Livestream
- Sanctuary (egalitarian) signup
10 a.m. Art Scroll (nonegalitarian, in social hall) services will resume after Passover
Ma'ariv and Havdalah on Zoom
Daily minyan
Weekday (non-holiday):
Sunday Shaharit: 8:30 A.M.
Weekday Shaharit: 7:30 A.M.
Exceptions:
8:30 a.m. for some legal holidays
7 a.m. on the fast of the first-born before Passover and on Tisha B'Av

Weekday Mincha/Ma'ariv: 6 P.M.

Download PDF files for services and Torah readings
Ongoing
Women's Network class Tuesday mornings
Ma'asei Yadeinu - Wednesday
mornings
Did you know?
Members are encouraged during this time to login to their accounts to pay bills,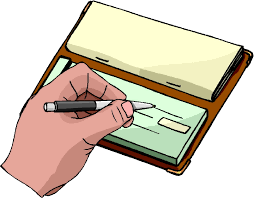 make donations, etc.; or mail them to the synagogue office. If you have questions or concerns, you can call or e-mail the office at office@btzbuffalo.org - we will respond ASAP.
Entertainment books
Tue, April 20 2021 8 Iyyar 5781