Welcome to Temple Beth Tzedek
Reopening - updated 5/23
Dear TBT congregants and visitors:
As we are all aware, COVID-19 case numbers, including in our area, are rising. It still seems that people who are vaccinated are not suffering from significant symptoms, and hospitalizations continue to remain low.
Below please find our COVID-19 safety protocols as of May 22, 2022. Because the situation is ever-changing, this page may be updated without advance notice.
Masks are highly recommended at Temple Beth Tzedek, but not mandated.
However, if you had Covid and have finished your 5 day period of isolation, as per CDC guidelines, you must wear a well-fitting mask (N95 or KN95) through day 10. If you have been exposed to someone with Covid, you must wear a well-fitting mask for 10 days following the last date of exposure.
We will continue to monitor the situation regularly and we will adjust our policies as appropriate. Thank you for your cooperation.
Marcia Goldstein, TBT President
Harvey Sanders & Ed Case, Co-Chairs, COVID Task Force
Thu, July 7 2022
8 Tammuz 5782
Shabbat
This week's Torah portion is

Parshat Chukat
Candle Lighting
Havdalah
Motzei Shabbat, Jul 9, 9:38pm
Fast of Tammuz
View Calendar
Shabbat Service times
Friday evening: 6 p.m. in
sanctuary (when pandemic permits) and on Livestream
Saturday morning:


9:30 a.m. in sanctuary and on Livestream
Ma'ariv and Havdalah on Zoom
Daily minyan
Weekday (non-holiday):
Sunday Shaharit: 8:30 A.M.
Weekday Shaharit: 7:30 A.M.
Exceptions:
7:15 a.m. for non-Sunday Rosh Chodesh, Yom Ha'atzma'ut
8:30 a.m. for major legal holidays
7 a.m. for Purim, the fast of the first-born before Passover, and Tisha B'Av

Weekday Mincha/Ma'ariv: 6 P.M.

Download PDF files for services and Torah readings
Ongoing
Women's Network class Tuesday mornings
Ma'asei Yadeinu - Wednesday
mornings
Did you know?
Members are encouraged during this time to login to their accounts to pay bills,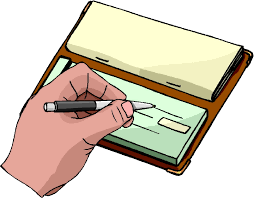 make donations, etc.; or mail them to the synagogue office. If you have questions or concerns, you can call or e-mail the office at office@btzbuffalo.org - we will respond ASAP.
JFS - TBT Partnership
Jewish Family Services and Temple Beth Tzedek are partnering to support the needs of the Jewish Community. You may request an in-person or virtual meeting.
Thu, July 7 2022 8 Tammuz 5782