Welcome to Temple Beth Tzedek
Update (November 15) on Reopening
Dear TBT Congregants:
We are all concerned about the increased presence of the Delta COVID variant in Western New York. Your safety is our first priority.
"Unfortunately, due to the rising incidence of COVID within Western New York, we must temporarily discontinue Kiddush in the community court. We hope to be able to resume Kiddush soon and we are exploring alternatives to the Kiddush in the community court in the event we are unable to resume it soon."
Masks must be donned BEFORE entering the building and must cover your nose AND mouth for the entirety of the time you are in the building.
We are in a state of flux concerning COVID. We will continue to monitor the situation regularly and we will adjust our policies as appropriate.
We will continue to livestream Shabbat services. Daily services will continue to be in person and on Zoom. We continue to encourage those most vulnerable to join us on Zoom during the week and on livestream for Shabbat.
Thank you for your cooperation.
Harvey Sanders & Ed Case - Covid Task Force Chairs
Marcia Goldstein - President
Binah for K-6 Oct. 5 - Dec. 14
Havdalah, Hanukkah, & Hash Browns 12/4
Rabbi's December - January classes
Sat, December 4 2021
30 Kislev 5782
Shabbat
Today's Calendar
Chanukah
Rosh Chodesh Tevet
---
This week's Torah portion is

Parshat Miketz
Candle Lighting
Havdalah
Motzei Shabbat, Dec 4, 5:23pm
Chanukah & Rosh Chodesh Tevet
View Calendar
Shabbat Service times
Friday evening: 6 p.m. in
sanctuary (when pandemic permits) and on Livestream
Saturday morning:


9:30 a.m. - Egalitarian service in sanctuary and on Livestream
10 a.m. Artscroll (nonegalitarian, in minyan room)
Ma'ariv and Havdalah on Zoom
Daily minyan
Weekday (non-holiday):
Sunday Shaharit: 8:30 A.M.
Weekday Shaharit: 7:30 A.M.
Exceptions:
7:15 a.m. for Rosh Chodesh
8:30 a.m. for major legal holidays
7 a.m. on the fast of the first-born before Passover and on Tisha B'Av

Weekday Mincha/Ma'ariv: 6 P.M.

Download PDF files for services and Torah readings
Ongoing
Women's Network class Tuesday mornings
Ma'asei Yadeinu - Wednesday
mornings
Did you know?
Members are encouraged during this time to login to their accounts to pay bills,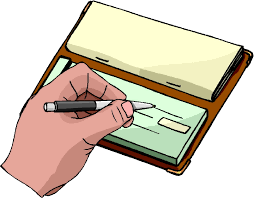 make donations, etc.; or mail them to the synagogue office. If you have questions or concerns, you can call or e-mail the office at office@btzbuffalo.org - we will respond ASAP.
Directory Data
The Directory Committee will be
starting the updated 2022-23 Temple Beth Tzedek Directory.
If you have moved, added or deleted a phone number, changed your preferred email, etc., please let the office know as soon as possible so we begin the process with accurate data.
JFS - TBT Partnership
Jewish Family Services and Temple Beth Tzedek are partnering to support the needs of the Jewish Community.
Sat, December 4 2021 30 Kislev 5782