Welcome to Temple Beth Tzedek
High Holy Days' survey
Please fill out this survey. Your responses will help us plan for holiday services.
Update (late June) on Reopening
1. We are discontinuing daily sign in for employees and visitors.
2. We are resuming the use of the hand dryers in the restrooms.
3. We will permit in-person events (e.g. congregational meeting and others) with unvaccinated required to wear masks.
4. We are lifting the duration restrictions on services.
5. We are discontinuing the separate seating for unvaccinated attendees (they still must wear masks).
More information is in the Letter to Congregation 6/24/2021.
August Adult Education classes
Mini Shabbaton at Camp Centerland 8/14
Joint Gift Shop Sale 8/19 - 8/20
Learners' Service 8/21
Selichot 8/28
Community Religious School registration
R. Silberschein returns
Thu, July 29 2021
20 Av 5781
Shabbat
This week's Torah portion is

Parshat Eikev
Candle Lighting
Havdalah
Motzei Shabbat, Jul 31, 9:20pm
Shabbat Mevarchim
View Calendar
Shabbat Service times
Friday evening: 6 p.m. in
sanctuary (when pandemic permits) and Livestream
Saturday morning:


9:30 a.m. - Egalitarian service in sanctuary and on Livestream
10 a.m. Artscroll (nonegalitarian, in minyan room)
Ma'ariv and Havdalah on Zoom
Daily minyan
Weekday (non-holiday):
Sunday Shaharit: 8:30 A.M.
Weekday Shaharit: 7:30 A.M.
Exceptions:
8:30 a.m. for some legal holidays
7 a.m. on the fast of the first-born before Passover and on Tisha B'Av

Weekday Mincha/Ma'ariv: 6 P.M.

Download PDF files for services and Torah readings
Ongoing
Women's Network class Tuesday mornings
Ma'asei Yadeinu - Wednesday
mornings
Did you know?
Members are encouraged during this time to login to their accounts to pay bills,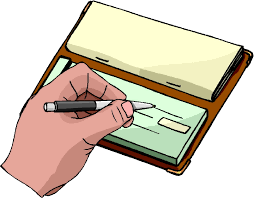 make donations, etc.; or mail them to the synagogue office. If you have questions or concerns, you can call or e-mail the office at office@btzbuffalo.org - we will respond ASAP.
Entertainment books
Honey from the Heart
If you have questions or need help ordering, contact Marcia Goldstein at 716-432-2963 or here.
High Holy Days' survey
Please fill out this survey. Your responses will help us plan for holiday services.
Thu, July 29 2021 20 Av 5781