Welcome to Temple Beth Tzedek
Update on Reopening
Excerpts from the second May letter on reopening:
1. We will continue to require reservations in advance online for those who are not yet vaccinated, through our website (SignUp Genius). Shabbat reservations must be made by 2 p.m. on Friday. If you cannot make the reservation for yourself, you may call the office at 838-3232 and ask to have one made for you. If you are fully vaccinated (two weeks post last dose), you may show proof of vaccination (e.g. Excelsior Pass or vaccination card) and you will be added to a list of vaccinated members. Those individuals who have presented proof of vaccination in advance or upon arrival may attend services without making an online reservation.
2. Attendance is certification you feel healthy and do not have symptoms yourself, and that you have not been close to anyone unvaccinated who failed to follow mask and social distancing guidelines. When you enter the building, please use the hand sanitizing station at the entrance.
3. The arrival requirements remain relaxed. While we encourage attendance for the entirety of services, which will still be shorter to limit exposure of those there in person, we will not be locking the doors during services.
4. Vaccinated attendees may sit together even if they do not live in the same household and may sit anywhere other than the area designated for unvaccinated attendees. Aliyah prayers may be chanted from the reader's table. Vaccinated attendees may choose to wear a mask, if it makes them more comfortable.
5. Unvaccinated members must sit in the area on the left in a space between tallitot and must wear a mask throughout the service that covers the mouth and nose the entire time in the building (no gaiters, bandanas or masks with a valve).. They may chant Aliyah prayers from the standing
For more information, click here for the full letter on reopening.
June Adult Education classes
Camp Centerland Shabbat 6/19
Old School on the AT - 7/1
July 1, 2021 - 8:00 pm
Old School on the AT (Appalachian Trail)
The program will discuss the historic and geographic details of the Appalachian Trail and the culture that has evolved around the many walkers who take on either section hikes or a complete thru-hike of the entire 2100 plus miles in a single year. The various motivations that push people to immerse themselves in nature and give up the comforts of home to walk through the "Green Tunnel" will also be discussed, along with a couple tidbits related to Jewish camps and Israel.
Gil Wolfe is the Irvin and Rosemary Smith Professor and Chairman of the Dept. of Neurology at Jacobs School of Medicine and Biomedical Sciences, Univ. at Buffalo, where he also holds the title of Distinguished Professor. Although his main focus is neurology and neuromuscular disorders, he enjoys reading about history, especially as it pertains to Israel and world conflicts.
Driveup 7/4
Fri, June 18 2021
8 Tammuz 5781
Shabbat
Today's Calendar
---
This week's Torah portion is

Parshat Chukat
Candle Lighting
Havdalah
Motzei Shabbat, Jun 19, 9:39pm
Fast of Tammuz
View Calendar
Shabbat Service times
Friday evening: 6 p.m. in
sanctuary (when pandemic permits) and Livestream
Saturday morning:


9:30 a.m. - Egalitarian service in sanctuary and on Livestream
10 a.m. Artscroll (nonegalitarian, in minyan room)
Ma'ariv and Havdalah on Zoom
Daily minyan
Weekday (non-holiday):
Sunday Shaharit: 8:30 A.M.
Weekday Shaharit: 7:30 A.M.
Exceptions:
8:30 a.m. for some legal holidays
7 a.m. on the fast of the first-born before Passover and on Tisha B'Av

Weekday Mincha/Ma'ariv: 6 P.M.

Download PDF files for services and Torah readings
Ongoing
Women's Network class Tuesday mornings
Ma'asei Yadeinu - Wednesday
mornings
Did you know?
Members are encouraged during this time to login to their accounts to pay bills,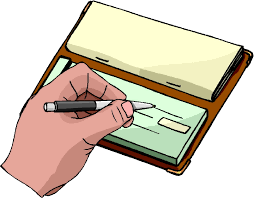 make donations, etc.; or mail them to the synagogue office. If you have questions or concerns, you can call or e-mail the office at office@btzbuffalo.org - we will respond ASAP.
Entertainment books
Honey from the Heart
If you have questions or need help ordering, contact Marcia Goldstein at 716-432-2963 or here.
Fri, June 18 2021 8 Tammuz 5781