Congregational Meeting 1/30
Information packet
The meeting will be Jan 30, 2022, 05:00 PM Eastern Time (US and Canada).
Please register for the meeting at this link. If possible, please register and plan to attend with each member on their own device; this makes it easier to take attendance and count votes. After you register, the link at which the meeting will be held will be emailed to you.
Welcome to Temple Beth Tzedek
January 5 Update on Reopening
The Covid Task Force has been meeting over the past few days and has come to the decision to temporarily discontinue in-person services in the building.
As you are all aware, the surging cases of Omicron are overwhelming and we are doing our best to keep everyone safe. This variant seems to have a lifespan of about eight weeks, and we are already well into this phase, so we do not see this closure as extending for very long.
Rabbi Rosenbaum and Cantor Spindler will still lead services on Zoom for weekday minyan and havdalah and the Livestream will be available on Shabbat.
We thank you for your patience and trust.
Marcia Goldstein, TBT President
Harvey Sanders and Ed Case, Co-Chairs, Covid Task Force
Rabbi's December - January classes
Lisa Bloch Rodwin's cases 2/3
Rabbi's February - March classes
Tue, January 25 2022
23 Shevat 5782
Shabbat
Today's Calendar
Executive Committee Meeting

: 7:00pm
---
This week's Torah portion is

Parshat Mishpatim
Candle Lighting
Havdalah
Motzei Shabbat, Jan 29, 6:06pm
Shabbat Mevarchim
View Calendar
Shabbat Service times
Friday evening: 6 p.m. in
sanctuary (when pandemic permits) and on Livestream
Saturday morning:


9:30 a.m. - Egalitarian service in sanctuary and on Livestream
10 a.m. Artscroll (nonegalitarian, in minyan room)
Ma'ariv and Havdalah on Zoom
Daily minyan
Weekday (non-holiday):
Sunday Shaharit: 8:30 A.M.
Weekday Shaharit: 7:30 A.M.
Exceptions:
7:15 a.m. for Rosh Chodesh
8:30 a.m. for major legal holidays
7 a.m. on the fast of the first-born before Passover and on Tisha B'Av

Weekday Mincha/Ma'ariv: 6 P.M.

Download PDF files for services and Torah readings
Ongoing
Women's Network class Tuesday mornings
Ma'asei Yadeinu - Wednesday
mornings
Data sheets and ad forms have been mailed! Please review your data and reply promptly. Please buy and/or sell at least one ad or personal greeting to make the directory a financial success. The directory is a useful tool to keep us in touch with one another. We try very hard to be accurate and careful. We proofread multiple times. Please ensure that your information is accurate and please indicate what may (or may not) be included in the directory. Thank you for your support.
Did you know?
Members are encouraged during this time to login to their accounts to pay bills,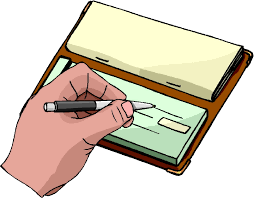 make donations, etc.; or mail them to the synagogue office. If you have questions or concerns, you can call or e-mail the office at office@btzbuffalo.org - we will respond ASAP.
JFS - TBT Partnership
Jewish Family Services and Temple Beth Tzedek are partnering to support the needs of the Jewish Community. You may request an in-person or virtual meeting.
Tue, January 25 2022 23 Shevat 5782