Welcome to Temple Beth Tzedek
Reopening - updated 8/11
Dear TBT congregants and visitors:
We are open! Daily minyan, Shabbat Services - please join us in person when you can and on livestream or zoom if you must.
Masks are highly recommended at Temple Beth Tzedek, but not mandated.
Please follow CDC guidelines, especially if you have been ill.
We will continue to monitor the situation regularly and we will adjust our policies as appropriate. Thank you for your cooperation.
Mazel tov's to our members!
Women's Network - Membership 2022-2023
Brotherhood dues for 2022 - 2023
Aid for Abayudaya Community
Dear Temple Beth Tzedek,

As we learned from our recent TBT Men's Club Shabbat guest speaker, the Abayudaya Jewish community in Uganda needs the support of Conservative Jews and broader global Jewry to thrive, and the Federation of Jewish Men's Clubs has been at the forefront of assisting – including through a contribution from our own club.

Recently, though, the situation for the Abayudaya has worsened. Significant local flooding has greatly damaged their local community, closed schools and businesses, destroyed crops and livestock, and driven up food costs. They need immediate help.

Please join your TBT Men's Club and Buffalo Jewish Federation in supporting this urgent appeal at
https://bit.ly/AbayudayaCrisis716
Buffalo Jewish Federation has made a donation of $1,000 toward this crisis relief effort, and TBT Men's Club has also contributed support. As our rabbis teach us, all Jews are responsible for each other. Let us help our brothers and sisters in need today!
Sincerely,
Jonathan D. Epstein, President, TBT Men's Club and FJMC Tri-State Region
Thu, December 1 2022
7 Kislev 5783
Shabbat
This week's Torah portion is

Parshat Vayetzei
Candle Lighting
Havdalah
Motzei Shabbat, Dec 3, 5:23pm
Shabbat Mevarchim
View Calendar
Shabbat Service times
Friday evening: 6 p.m. in
sanctuary (when pandemic permits) and on Livestream
Saturday morning:


9:30 a.m. in sanctuary and on Livestream
Ma'ariv and Havdalah on Zoom
Daily minyan
Weekday (non-holiday):
Sunday Shaharit: 8:30 A.M.
Weekday Shaharit: 7:30 A.M.
Exceptions:
7:15 a.m. for non-Sunday Rosh Chodesh, Chol haMoed, Yom Ha'atzma'ut
8:30 a.m. for major legal holidays
7 a.m. for Purim, the fast of the first-born before Passover, and Tisha B'Av

Weekday Mincha/Ma'ariv: 6 P.M.

Download PDF files for services and Torah readings
Ongoing
Women's Network class Tuesday mornings
Ma'asei Yadeinu - Wednesday
mornings
Did you know?
Members are encouraged during this time to login to their accounts to pay bills,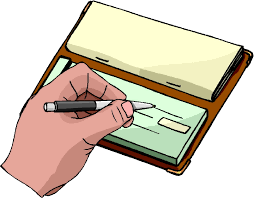 make donations, etc.; or mail them to the synagogue office. If you have questions or concerns, you can call or e-mail the office at office@btzbuffalo.org - we will respond ASAP.
JFS - TBT Partnership
Jewish Family Services and Temple Beth Tzedek are partnering to support the needs of the Jewish Community. You may request an in-person or virtual meeting. More information
New schedule: Macie Clawson of JFS will be in the building on Thursdays from 10-12 9 - 11and Fridays from 11-1.
We have several bins in the synagogue by the coat racks for collection of wool socks, food for the needy and items for refugees coming in to our community. Please remember there are always people in need in our community. We thank you for your help.
Thu, December 1 2022 7 Kislev 5783