Welcome to Temple Beth Tzedek
Rabbinical candidate Shabbat 2/3 - 2/4
Women's Network - Membership 2022-2023
Brotherhood dues for 2022 - 2023
Deadline for ordering Mishloach Manot is February 25, 2023. If you will not be in town February 26th through March 5th, please notify the synagogue office ASAP so that we do not deliver to your home.
More information on Mishloach Manot
Scholar in Residence Weekend March 3-4
RSVP email link for Shabbat Dinner 3/3
RSVP email link for Saturday kiddush 3/4
Tue, February 7 2023
16 Shevat 5783
Shabbat
This week's Torah portion is

Parshat Yitro
Candle Lighting
Havdalah
Motzei Shabbat, Feb 11, 6:23pm
Shabbat Mevarchim & Parshat Shekalim
View Calendar
Shabbat Service times
Friday evening: 6 p.m. in
sanctuary (when pandemic permits) and on Livestream
Saturday morning:


9:30 a.m. in sanctuary and on Livestream
Ma'ariv and Havdalah on Zoom
Daily minyan
Sunday Shaharit: 8:30 A.M.
Weekday Shaharit: 7:30 A.M.
Exceptions:
7 a.m. for Purim, the fast of the first-born before Passover, and Tisha B'Av
7:15 a.m. for Rosh Chodesh, Chol haMoed, Yom Ha'atzma'ut
8:30 a.m. for 1/1, Memorial Day, 7/4, Labor Day, Thanksgiving, 12/25
Mincha/Ma'ariv: 6 P.M.

Download PDF files for services and Torah readings
Ongoing
Women's Network class Tuesday mornings
Ma'asei Yadeinu - Wednesday
mornings
Did you know?
Members are encouraged during this time to login to their accounts to pay bills,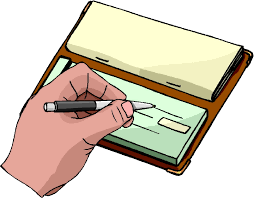 make donations, etc.; or mail them to the synagogue office. If you have questions or concerns, you can call or e-mail the office at office@btzbuffalo.org - we will respond ASAP.
JFS - TBT Partnership
Jewish Family Services and Temple Beth Tzedek are partnering to support the needs of the Jewish Community. You may request an in-person or virtual meeting. More information
New schedule: Macie Clawson of JFS will be in the building on Thursdays from 10-12 9 - 11and Fridays from 11-1.
We have several bins in the synagogue by the coat racks for collection of wool socks, food for the needy and items for refugees coming in to our community. Please remember there are always people in need in our community. We thank you for your help.
Tue, February 7 2023 16 Shevat 5783