Services
Shabbat
Our doors are open to all who seek to worship, learn, and serve the community.
Services at Temple Beth Tzedek are a learning experience. During the service members of the Minyan are encouraged to raise their hand if they have a question regarding the structure of the service, the meaning of a prayer, the interpretation of the Torah portion, or a comment regarding the practice of Judaism.
Our goal is to broaden the understanding of Judaism. And through better understanding establish each individual's relationship with G-d. Join us to experience our interactive service. Come learn with us.
Kabbalat Erev Shabbat Service 6:00 PM
Shabbat Morning 9:30 AM; followed by a Kiddush Lunch (not during a pandemic).
Sat, November 27 2021
23 Kislev 5782
Shabbat
Today's Calendar
---
This week's Torah portion is

Parshat Vayeshev
Candle Lighting
Havdalah
Motzei Shabbat, Nov 27, 5:25pm
Shabbat Mevarchim
View Calendar
Shabbat Service times
Friday evening: 6 p.m. in
sanctuary (when pandemic permits) and on Livestream
Saturday morning:


9:30 a.m. - Egalitarian service in sanctuary and on Livestream
10 a.m. Artscroll (nonegalitarian, in minyan room)
Ma'ariv and Havdalah on Zoom
Daily minyan
Weekday (non-holiday):
Sunday Shaharit: 8:30 A.M.
Weekday Shaharit: 7:30 A.M.
Exceptions:
7:15 a.m. for Rosh Chodesh
8:30 a.m. for major legal holidays
7 a.m. on the fast of the first-born before Passover and on Tisha B'Av

Weekday Mincha/Ma'ariv: 6 P.M.

Download PDF files for services and Torah readings
Ongoing
Women's Network class Tuesday mornings
Ma'asei Yadeinu - Wednesday
mornings
Did you know?
Members are encouraged during this time to login to their accounts to pay bills,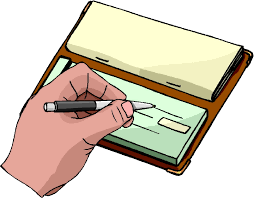 make donations, etc.; or mail them to the synagogue office. If you have questions or concerns, you can call or e-mail the office at office@btzbuffalo.org - we will respond ASAP.
Directory Data
The Directory Committee will be
starting the updated 2022-23 Temple Beth Tzedek Directory.
If you have moved, added or deleted a phone number, changed your preferred email, etc., please let the office know as soon as possible so we begin the process with accurate data.
Sat, November 27 2021 23 Kislev 5782