Welcome to Temple Beth Tzedek
Sukkot, Shemini Atzeret, Simchat Torah 9/29 - 10/7
Click here for schedule of services and other activities.
LULAV AND ETROG FOR SUKKOT -Those wishing to purchase
a Lulav and Etrog for use on Sukkot are invited to contact Kim Jones in the Synagogue office by September 14th. The cost this year is $45 for each set.
We will honor Steve Jacobs as our Chatan Torah, and Myra Werbow as our Kallah B'reishit, at our Simchat Torah morning service. About our honorees
SIMHAT TORAH KIDDUSH -The annual Simhat Torah Kiddush lunch will be held at the conclusion of services on Sunday, October 8th. Everyone is invited to attend the morning service, participate in the festive activities, and partake of the Kiddush lunch. Those who would like to sponsor or make a donation for the Kiddush lunch should contact the synagogue office.
---
Steak & Scotch in the Sukkah 10/2
Outstretched Arm Sukkot program 10/4
Kesher Lifelong Learning event 10/21
Temple's Kesher Inclusion Committee is proud and excited to be celebrating our seventh year of the Lifelong Learning Program with ten students from the community. We will be celebrating their accomplishments and thanking their teachers at services on Saturday evening, October 21. For the first time since the pandemic began, we will be incorporating a s'eudah shlisheet meal for all the students, their families and teachers as well as congregants. Please consider donating towards a sponsorship of this meal so that we can make this event as beautiful as it can be. Contact Marian Lustig at 716-465-2705 or by email with any questions.
---
Women's Network program 10/22
---
We have several bins in the synagogue by the coat racks for collection of wool socks, food for the needy and items for refugees coming in to our community. Please remember there are always people in need in our community. We thank you for your help.
Tue, September 26 2023
11 Tishrei 5784
Shabbat
Today's Calendar
Executive Committee Meeting

: 7:00pm
---
Candle Lighting
Havdalah
Erev Sukkot
View Calendar
Shabbat Service times
Friday evening: 6 p.m. in
sanctuary and on Livestream
Saturday morning:


9:30 a.m. in sanctuary and on Livestream
Ma'ariv and Havdalah on Zoom
Daily minyan
Sunday Shaharit: 8:30 A.M.
Weekday Shaharit: 7:30 A.M.
Exceptions:
7 a.m. for Purim, the fast of the first-born before Passover, and Tisha B'Av
7:15 a.m. for Rosh Chodesh, Chol haMoed, Yom Ha'atzma'ut, weekdays during the period of morning Selichot
8:30 a.m. for 1/1, Memorial Day, 7/4, Labor Day, Thanksgiving, 12/25
Mincha/Ma'ariv: 6 P.M.
Western New York's only egalitarian daily minyan!
Ongoing
Women's Network class Tuesday mornings
Ma'asei Yadeinu - Wednesday
mornings
Did you know?
Members are encouraged during this time to login to their accounts to pay bills,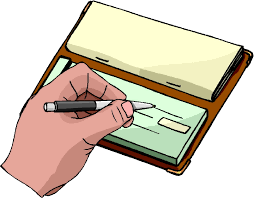 make donations, etc.; or mail them to the synagogue office. If you have questions or concerns, you can call or e-mail the office at office@btzbuffalo.org - we will respond ASAP.
JFS - TBT Partnership
Jewish Family Services and Temple Beth Tzedek continue partnership to support needs of the congregation. You may request an in person or virtual meeting. Contact Matt Stewart.
We welcome Jamie Goodwin as our JFS liaison. Fall hours will be announced shortly.
Tue, September 26 2023 11 Tishrei 5784